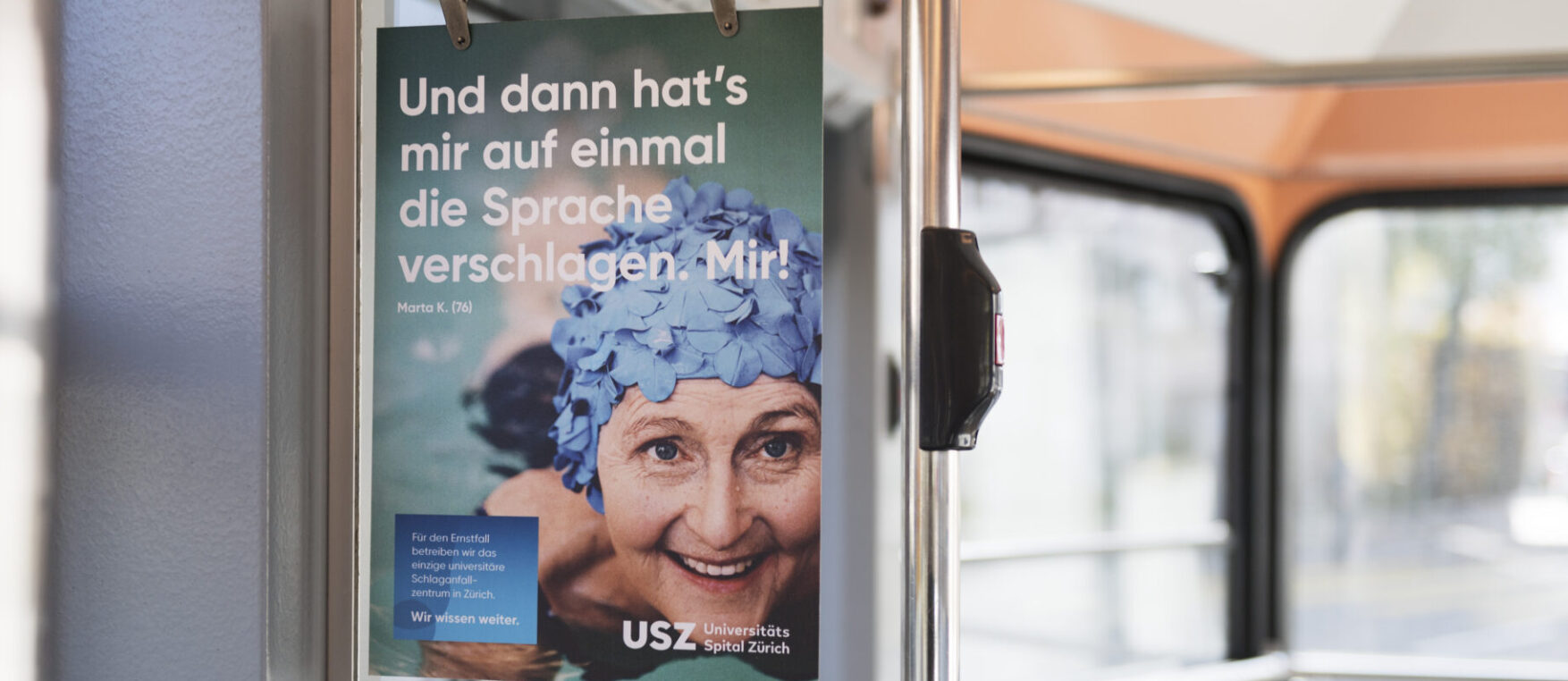 Advertisements on hanging displays are a welcome distraction during a ride on public transport and are often the last catalyst before potential customers decide to make a purchase. You can achieve recall values of more than 60% even from short booking periods with high coverage.
The eye-catching advertising medium also lets you distribute cards and flyers optimally: half of all passengers pick up answer cards and leaflets from the dispensers. This lets you establish a dialogue with potential customers even before they exit the vehicle.
Opportunity/impact
Sales promotions
Increase recognition
Direct communication with the target group

Response generation (with dispensers)

Catalyst for city shoppers
Offer/price
Displayed on trams and buses

With or without dispensers

Book 400 or more copies to be present in every vehicle
Do you want to take your hanging-display campaign beyond the borders of Zurich? We offer generous discounts when you book our advertising pool.
Valid for 2023. All prices in CHF (excl. VAT and production costs). Prices subject to change.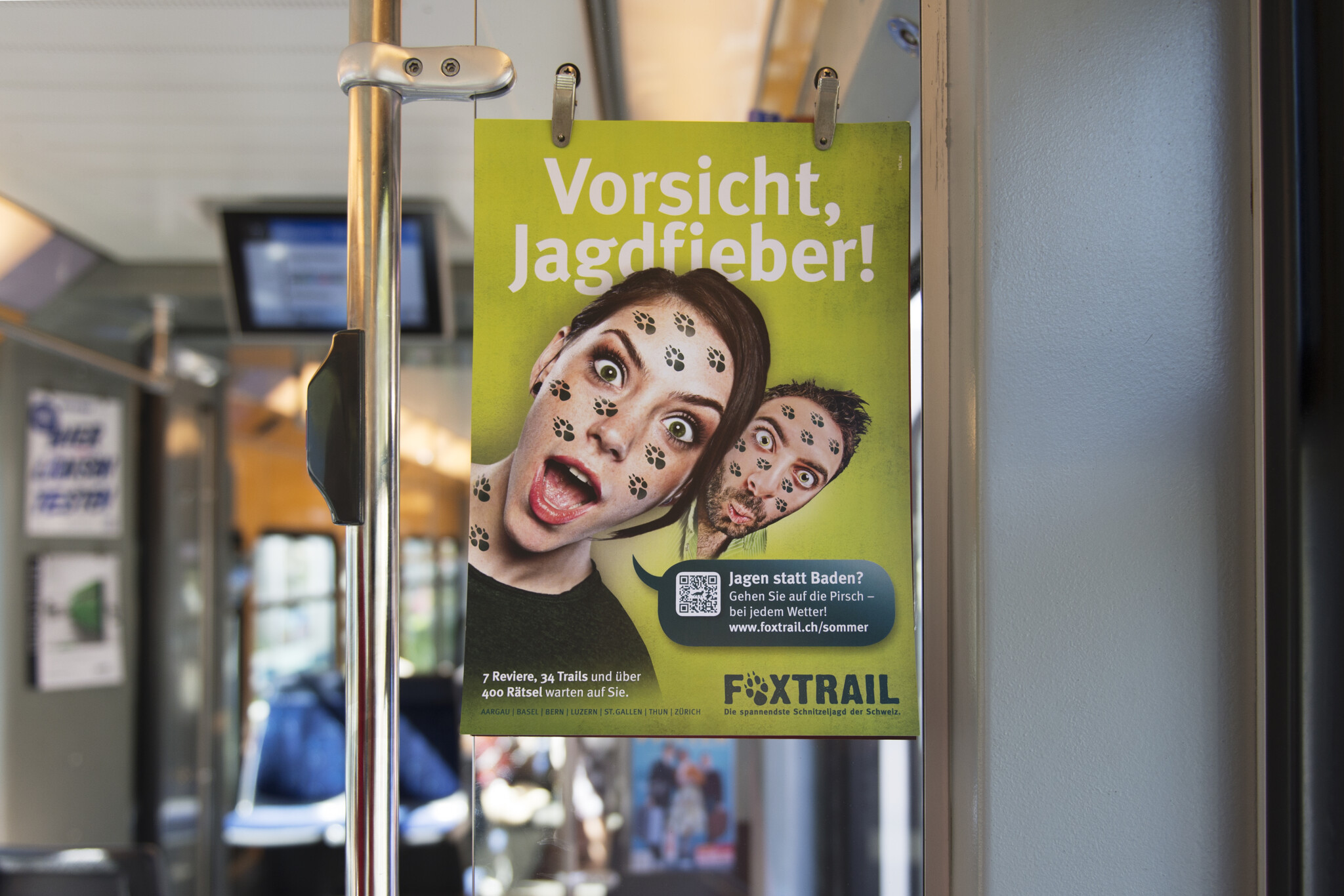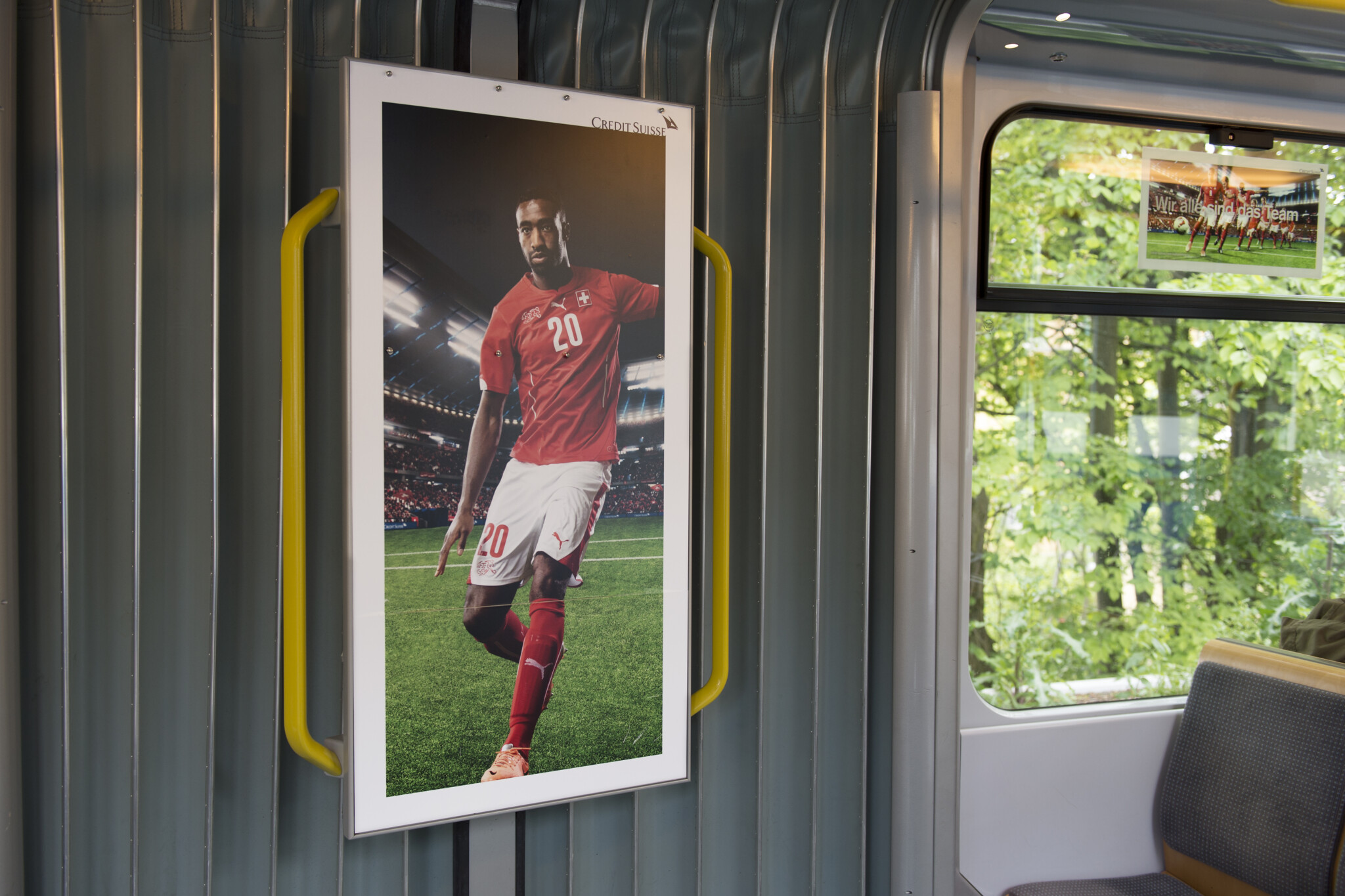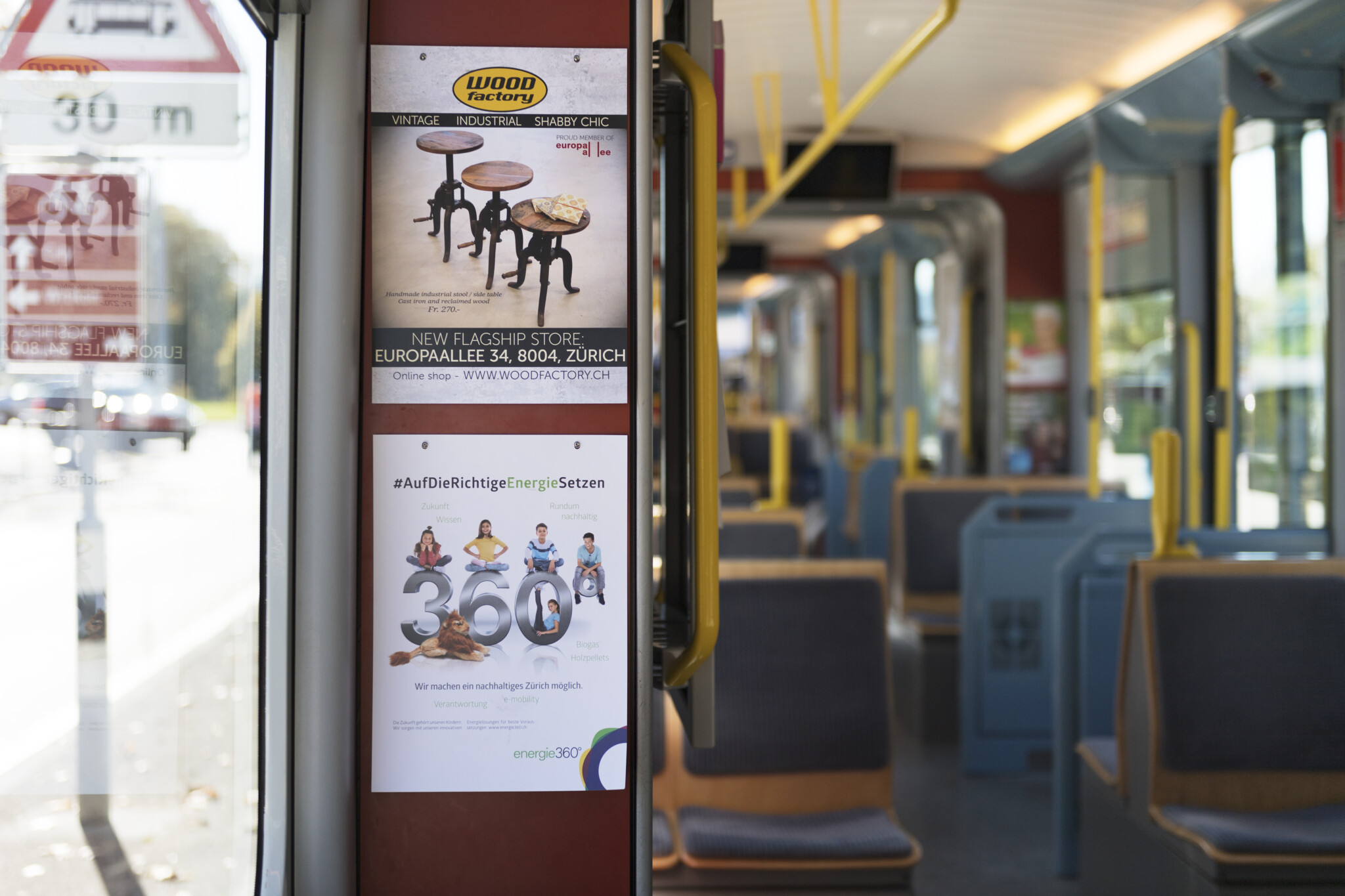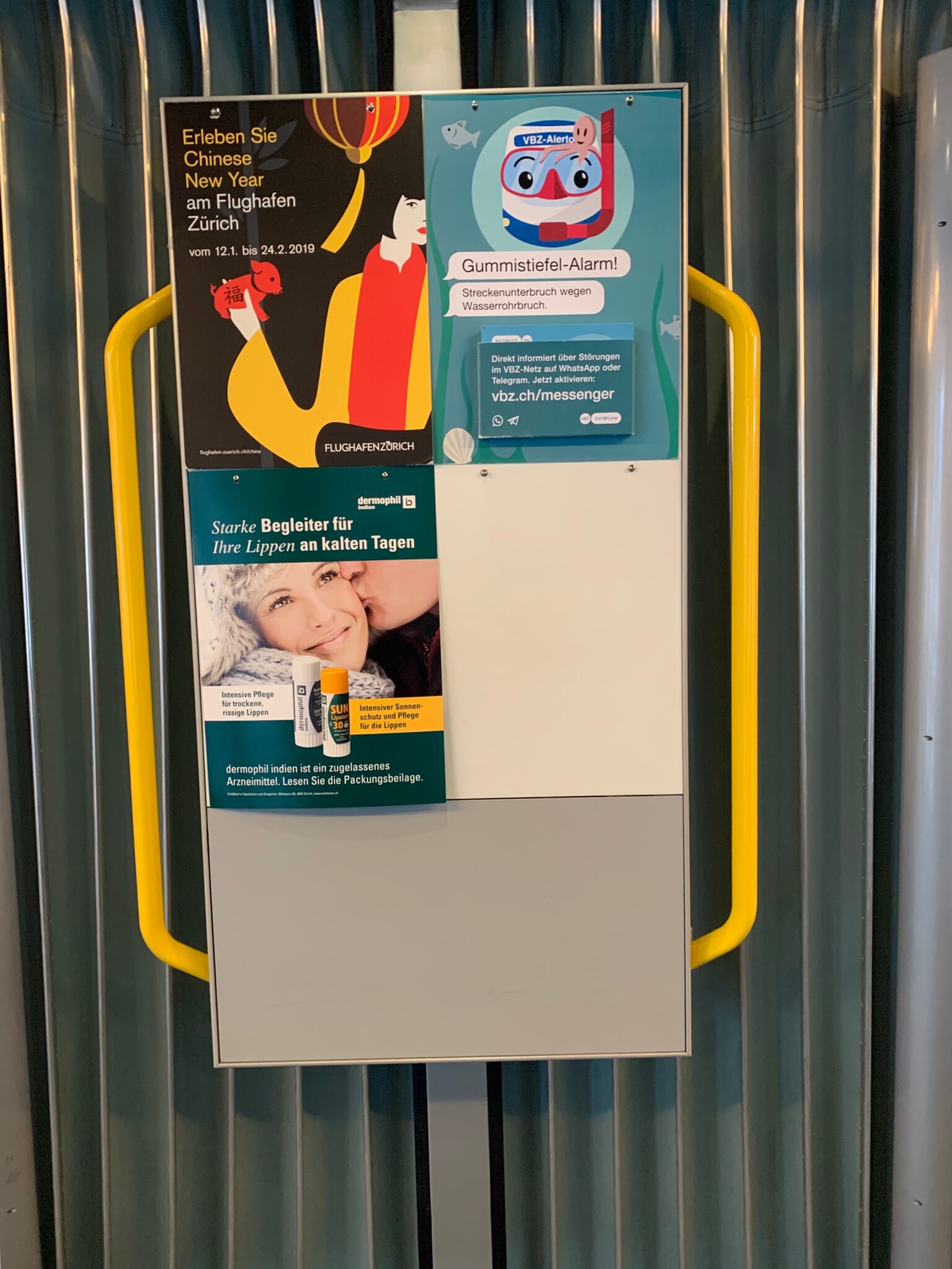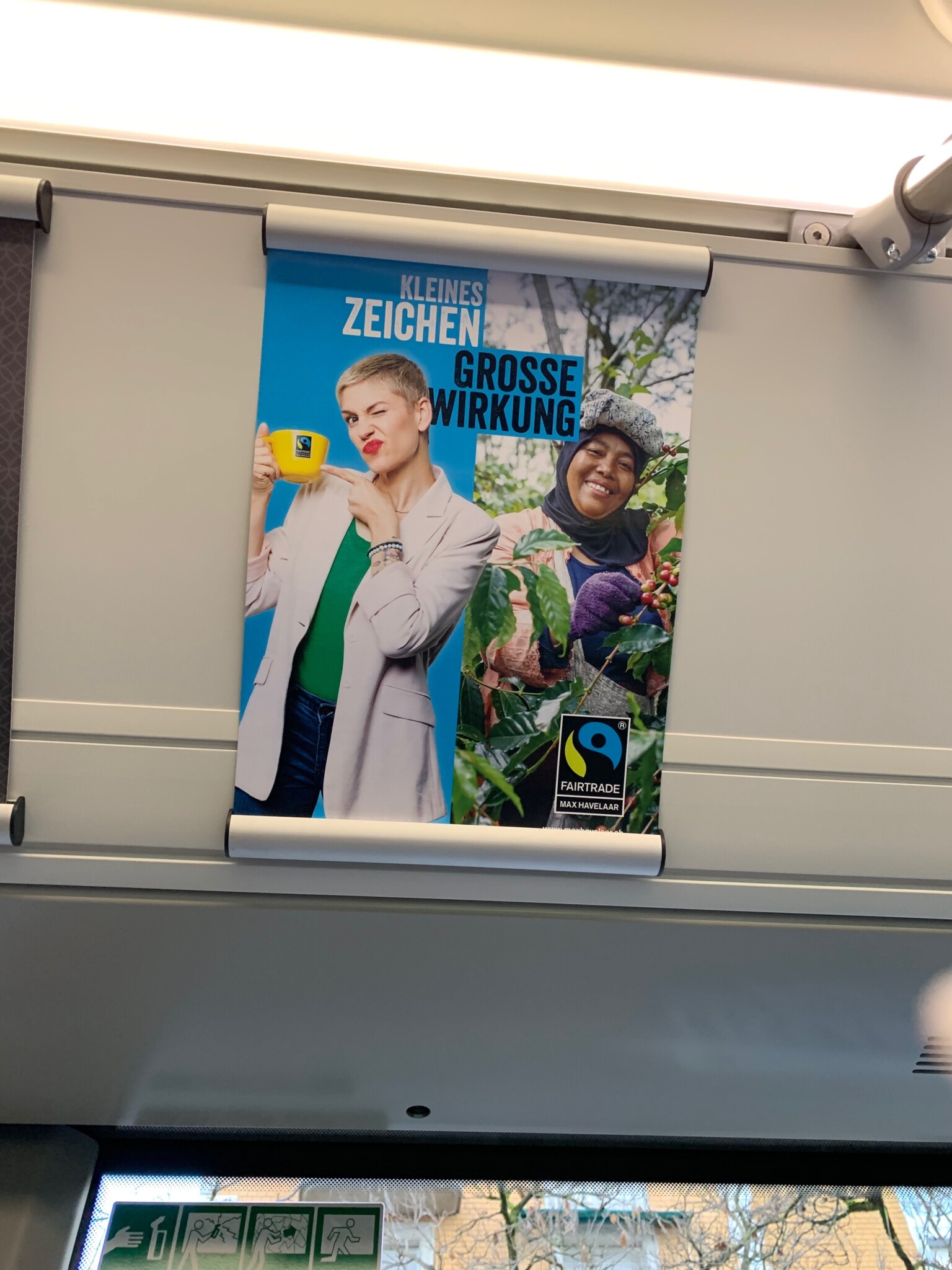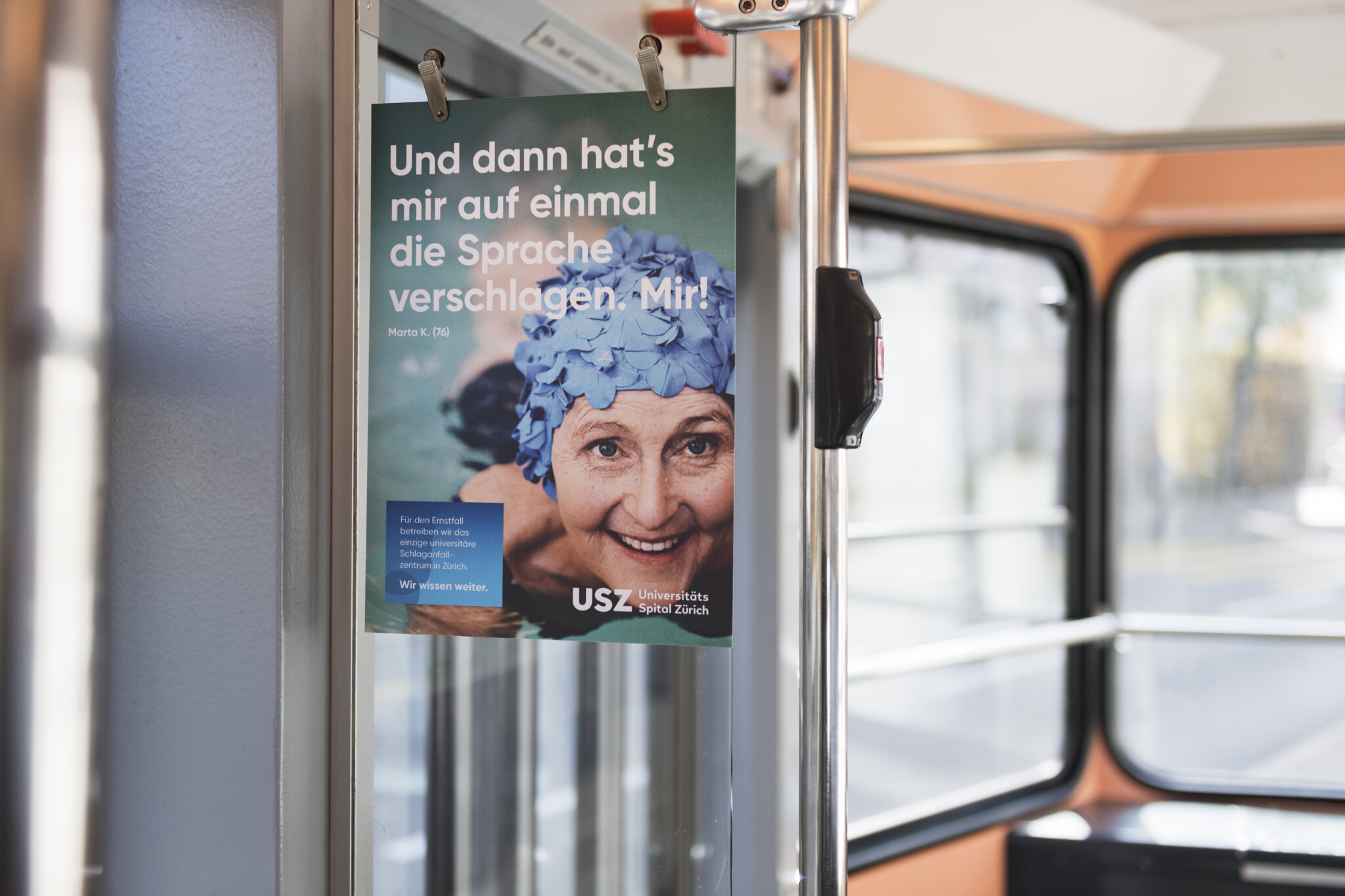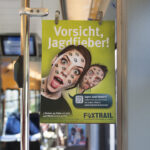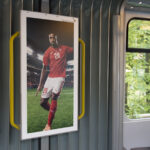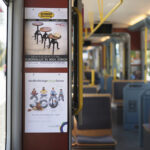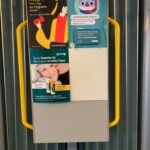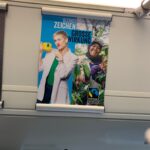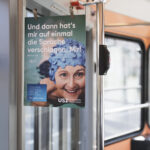 Similar products